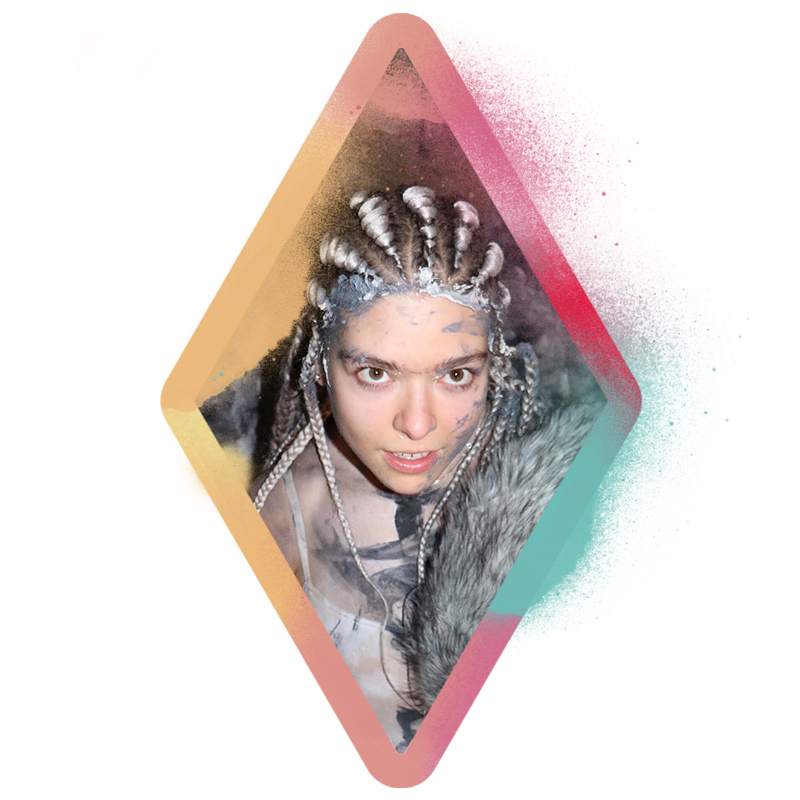 Valeria Vakuntina combines performance art, installation and painting to (de)construct surreal experiences that inspire involvement, reflection and change. Her work is evocative, commenting on the uncertainty in relationships among people as well as between people and objects. She merges the playful and personal in an attempt to provoke the viewer to experience a moment of thoughtful reflection.
We Two… We Too…, 2019
Performance with Phillippa Kate Weaver
NFS
Two women, two generations, two mediums…One shared journey. A journey of innocence, trauma, loss.
"Between us, we share experiences of rape, domestic violence, child loss and betrayal: between us, we share our triumphs, achievements, our orgasms and our hope. Our goal is to inspire women to make a conscious decision to overcome experience and to shape their world with confidence."
We two…We too is a personal story which becomes universal through the voices of different generations and artistic mediums. It is an unfolding of a journey understood by many; an innocent gender-free energy that develops into a cathartic goddess through a point of break/trauma. The culmination of emotional tension reaches its peak and a decision has to be made – to break through or to remain 'broken'.
We two…we too is an immersive performance, where everyone is invited to join in the celebration of women's power; to 'shake and scream' it all out. The artists' believe that everyone deserves to tell their untold stories; that everyone's stories are worth listening to; and that together, through movement and sound, we make a strong and vital statement."