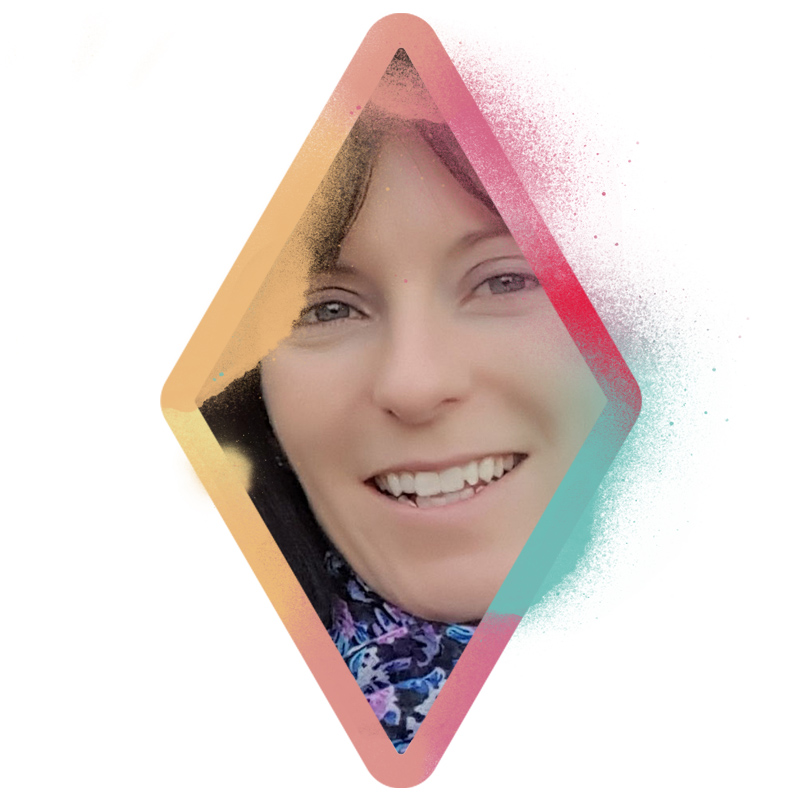 Phillippa Kate Weaver's work investigates the pivotal role of creativity in surviving the everyday.  She uses the minutiae of life's remnants to express deeply held emotions, attempting to convert anger and grief into cathartic release. She aims to identify and make explicit, experiences that are difficult to articulate by unpicking stories and exploring the power of narrative and its role in forming understanding. Her work questions and undermines the ideas, assumptions and symbolism that is associated with a woman's life.
Weaponized Woman, 2017
Bronze and Steel
Weaponized Woman is part of a group of sculptures called "The Lilith Project".  In development since 2017, this project hopes to reflect the story of Lilith, Adam's first wife, the first Eve, created Adam's equal, deserter, banished, demon, witch, enslaver of men, devourer of children.  Lilith is an ancient dark-winged goddess whose presence can be felt in the Bible and Talmud, in Aramaic texts, in the kabbalah, in folk legend, and in dreams. The myth of Lilith is highly relevant to the psychological understanding of today's evolving masculine and feminine identities.  Weaponized Woman is a curvaceous womanly form.  She is headless and armless and is therefore utterly dis-empowered.  She also has two backs, and therefore no breasts, so she is a curvaceous woman lacking the most obvious of curves. Her two backs turn her away from the world, she does not face forwards. However, Weaponized Woman is a weapon.  Her steel point is sword like, her body fits perfectly into the hand as a sword might be wielded.  Whoever holds her, wields power and could create mayhem, enslave and devour. Yet because she is two backed and faceless, she carries no guilt.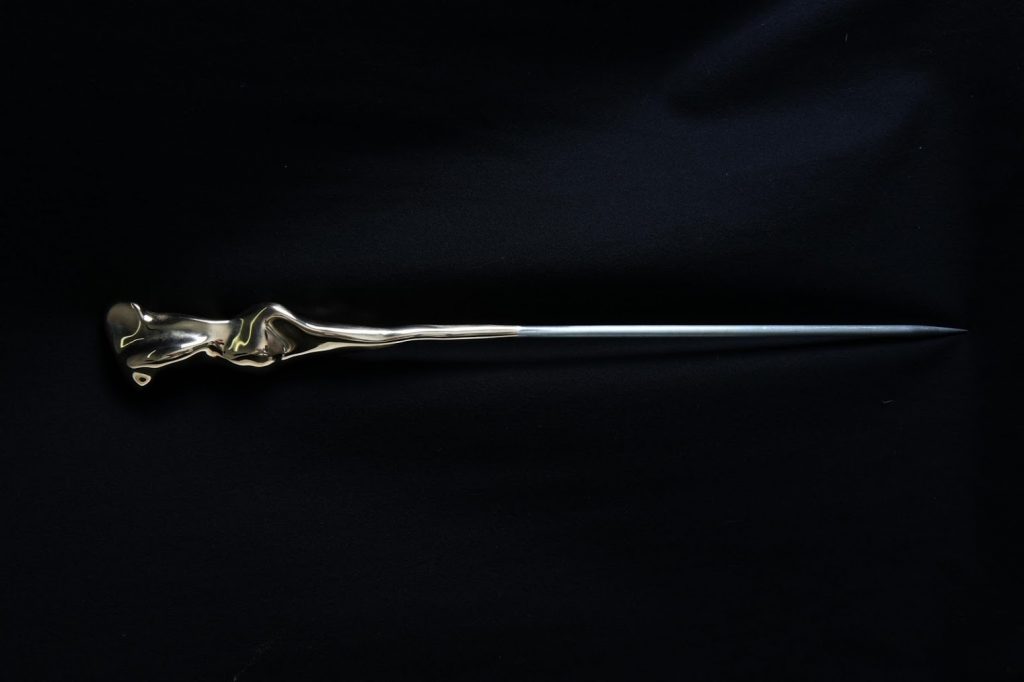 We Two… We Too…, 2019
Performance with Valeria Vakuntina
NFS
Two women, two generations, two mediums…One shared journey. A journey of innocence, trauma, loss.
"Between us, we share experiences of rape, domestic violence, child loss and betrayal: between us, we share our triumphs, achievements, our orgasms and our hope. Our goal is to inspire women to make a conscious decision to overcome experience and to shape their world with confidence."
We two…We too is a personal story which becomes universal through the voices of different generations and artistic mediums. It is an unfolding of a journey understood by many; an innocent gender-free energy that develops into a cathartic goddess through a point of break/trauma. The culmination of emotional tension reaches its peak and a decision has to be made – to break through or to remain 'broken'.
We two…we too is an immersive performance, where everyone is invited to join in the celebration of women's power; to 'shake and scream' it all out. The artists' believe that everyone deserves to tell their untold stories; that everyone's stories are worth listening to; and that together, through movement and sound, we make a strong and vital statement."