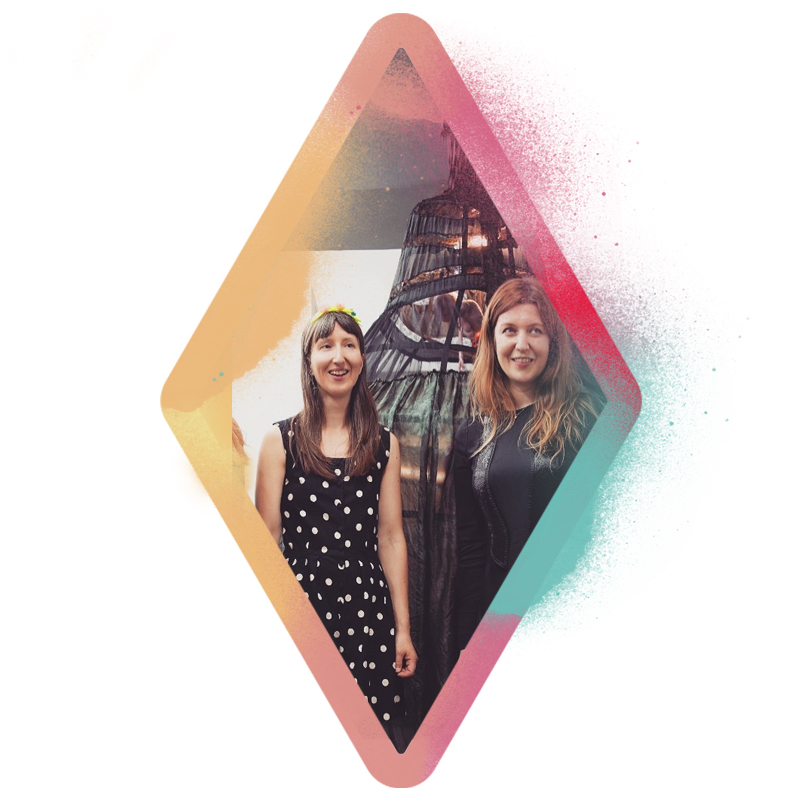 Silja Manninen

Silja Manninen is a fashion designer and artists with an interest in creating visually powerful, participatory works exploring themes revolving around social conscience and women's empowerment. She is a graduate of the infamous MA Womenswear course at Central Saint Martins and her career as a head designer for an international brand as well as running her own fashion label have evolved into artistic collaboration and academic work. As a creative, concept, storytelling, research and innovative use of techniques and materials are integral to her practice.
Riitta Hakkarainen
Riitta Hakkarainen is a multi-disciplinary artist and designer with a background in scenography and art direction in cinema and theatre. Her work uses the medium of theatricality to create environments that explore aspects of the human condition. The aesthetic is used as a tool to shape a microcosm that suggests new interpretations and stories. Riitta has exhibited internationally, recently in a group show, Miniscule II during the Venice Biennale 2019.
Everywoman: A collaboration on defining female identity through the exploration of mind (spaces)
Silja Manninen and Riitta Hakkarainen, London based Finnish-Ukrainian and Finnish-Russian designers/artists, have planned a series of collaborative conceptual artworks that touch on themes of femininity, mortality, life and personal journeys. The artwork Everywoman will focus on and explore the concept of forgotten stories of women of the past and present. Everywoman is an experiential, narrative environment involving a dress or a series of dresses created using up cycled materials that the artists will develop into largescale installations. The concept of a dress under which one can hide or emerge from touches on the idea of a stability and safety of a mother, sacred being, life giver and sadly often the other, second sex, lesser. Everywoman reinstates the primal power of a woman and the security she offers, a safe place under the dress gives public time to reflect, study and enter a timeless time remembering long forgotten stories and everyday women's lives that matter.  Presented in public areas, galleries, exhibition spaces and during events inviting participation, the project will develop through the involvement of other artists from different creative disciplines and varied audiences in and beyond London.
Everywoman by Silja Manninen, Riitta Hakkarainen, 2017-present
A dress hangs, suspended from the ceiling. Inside a woman's vital organs are attached to the lining, hanging at various heights. Each organ contains embroidered sentences that suggest what the wearer has been through creating a forensic map of everywoman's life. Visitors will find the messages indicating and forming a record of a universal human experience and emotion through personal testament.
One to three viewers can enter the interactive dress at any given time.  Lit inside, the audience are invited to document their own feelings and thoughts onto small notes that are suspended from the embroidered organs. A story of an individual will start to form as the artwork develops and grows through audience participation. Different people become part of the narrative as they read the messages left by others and add their own. And while an experience of the life lived by a person who once wore the dress starts to slowly emerge, the public begin to experience this life themselves, through the activity of reading and engaging with the piece. A feeling of nostalgia, longing and belonging may come over the viewer, taking him or her to a different emotional or thinking space during the time spent inside the dress. The dress provokes thought and conversation to become a continuing and evolving artwork.