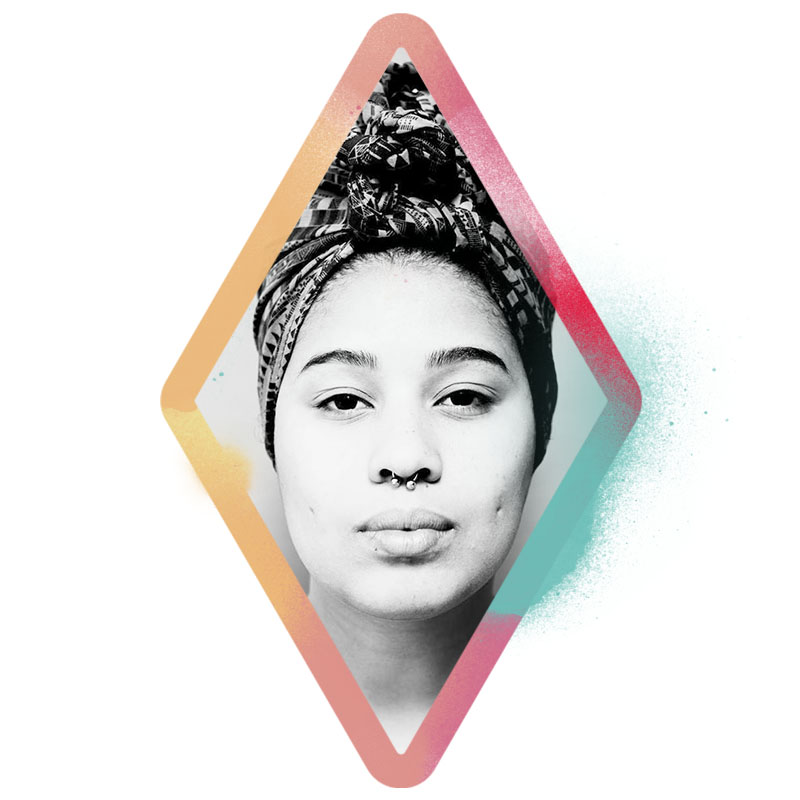 MA Visual Arts: Designer Maker – graduated July 2019. Empathy underpins her practice and is a development of her background as a costume designer in contemporary dance. Abigail explores narrative through shapes made by the human body in stillness and movement, through performance, artefacts and video. Its current form takes her personal narrative of experiencing the menopause, engages with scientific theories and diagnoses and draws on the voices of other women. Underpinned by feminist theory, being seen and heard, her work has been sited in both gallery and community spaces to promotes awareness of menopause.
Ciclos de sobrevivências (Survival cycle), 2019
Installation, photography and yarn.
£900
Nina Franco's work reflects on her own experience and upbringing as an Afro-Latina woman. Exploring political issues such as colonisation, she works with photographs, text and objects, experimenting with materials and subjects to tell stories from the perspective of a black woman's gaze. Survival Cycle is a series about violence against women from the perspective of a society that is hurt and unable to heal itself. 
"The red thread binds our pain as women but also represents our ancestral strength. The threads carry with them the story of anonymous workers: poor women who were seamstresses, embroiderers, healers. The thread is the representation of the sacred feminine – a spiritual force that can flourish in anyone, but unfortunately, toxic masculinity does not let this spirit emerge in everyone."