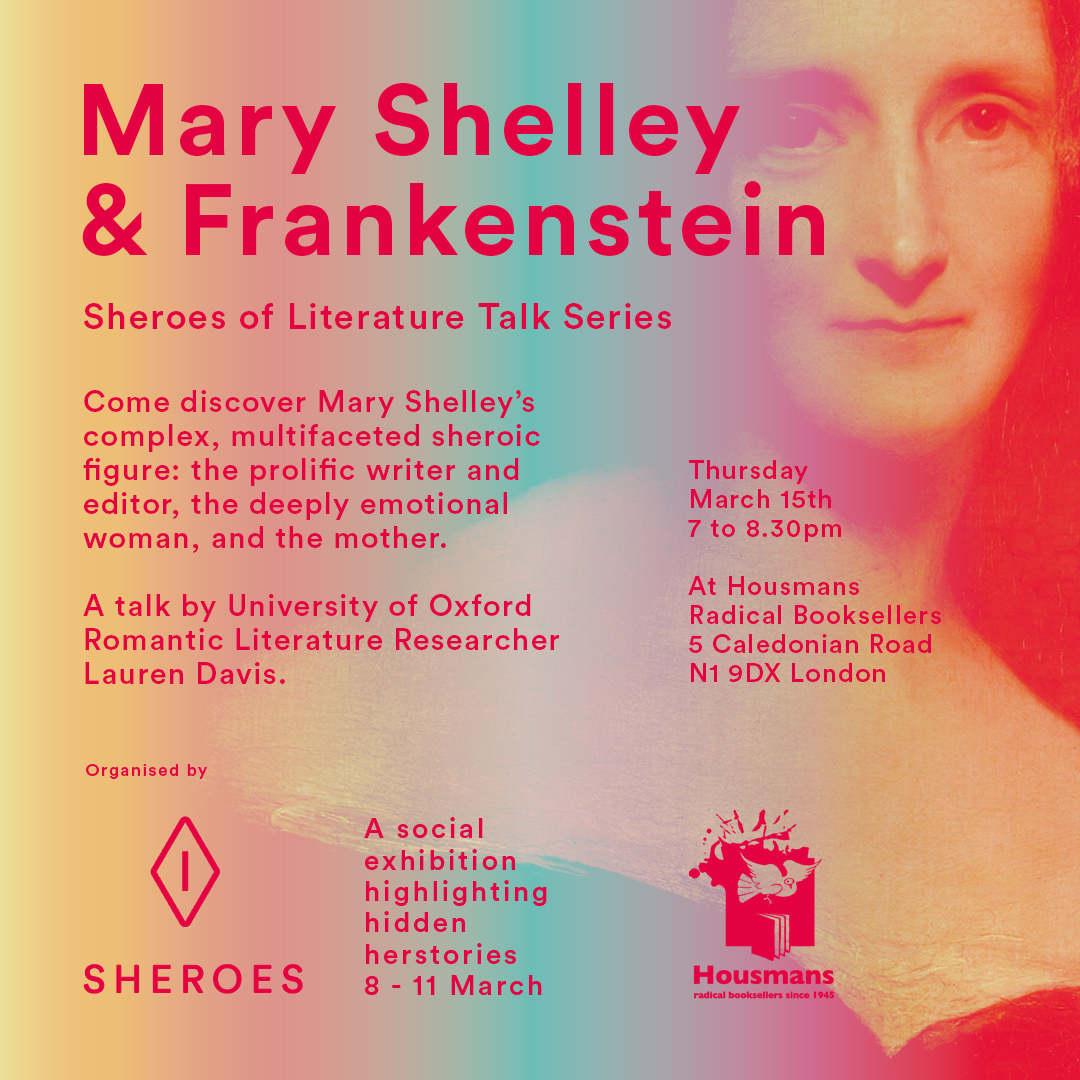 As a Shero, what Mary Shelley demonstrates is an alternative, more realistic way of conceptualizing the "strong" female figure. The "strong woman" is a type that we are confronted with in literature, but it often falls flat, taking the form of one-dimensional female characters that are "strong" at the expense of all other characteristics, namely intense emotion.
Frankenstein is an intensely psychological novel, drawing from events and anxieties from Mary's own life, particularly the deaths of her mother and several of her children. For this reason, the novel is obsessed with birth narratives and exploring what it means to be a parent. Is it the act of giving or creating life? Is it nurture? Or is it something else? The odd narrative style taken in consideration with Mary's biography makes this question of parent-child relationships especially interesting and invites us to think about Mary Shelley as a complex, multifaceted figure: the prolific writer and editor, the deeply emotional woman, and the mother.
Join us for a very inspiring conversation led by Lauren Davis, an Alabama native, researching Romantic literature at the University of Oxford. Lauren's current research focuses on narrative theory and birth narratives in Mary Shelley's Frankenstein.