Words by Mandu Reid
There is no doubt that the past year has been incredibly difficult. Loss has been a prevailing theme over the last twelve months: the loss of loved ones; lost health and wellbeing; lost livelihoods and security. The pandemic has raised the stakes. For too many people there is a thin line between getting by and going under, for women that line is even thinner. Staying optimistic and energised in the face of so much turbulence, pain, and uncertainty can feel like a monumental task, but it is central to my work with the Women's Equality Party (WEP). 
As leader of WEP and the first person of colour to lead a national political party in the UK, the challenges I face are daunting and it often seems as though the odds are heavily stacked against us. But, sense of purpose and urgency keep the flames of our activism burning brightly. Our Party was created to push women's rights to the top of the political agenda, and after the year we have had, this has never been more vital. 
Right now, we are focussed on campaigning hard to make our mark on the local elections taking place on the 6th of  May. Due to London's fairer voting system, if we get enough votes on the orange ballot paper,
we will win a seat in the London Assembly
where we will be able to hold the Mayor to account on behalf of the city's four and half million women and girls. A history-making feat which will bring much needed political sunshine to the bleak landscape of UK politics. 
Women in the UK are more likely to have been furloughed during lockdown, and more likely to have been laid off or forced to quit their jobs due to the pressures of homeschooling and other unpaid labour. In London, living costs and childcare expenses are punishing – trapping women (especially single mothers) in a cycle of unemployment and poverty. At the same time, nurseries have been abandoned by the government and two thirds of early years settings in the capital fear that closure is imminent. Our social and health care sectors have been gutted by the pandemic, with key workers out on the frontlines working for poverty wages; an issue compounded by a decade of Tory austerity that cut budgets to the bone. 
And at the same time, public awareness of male violence against women and girls reached a crescendo after the horrifying murder of Sarah Everard. The reaction to her death exposed what those in the women's sector have been desperately warning about: that our politicians and police fail women and girls every single day with choices they make or their inaction when it comes to our safety and freedom. This is even more stark when you consider the disproportionate violence experienced by women of colour and the subsequent lack of public outcry when we are victims. Women have been forced to stay home with their abusers during lockdowns. Those attempting to flee violence are too often turned away from refuges, which are severely underfunded. All this against the backdrop of staggering volumes of sexual harassment experienced by all women and girls, seemingly as the price we pay for just existing in the world.
So how do we hold onto optimism and stay motivated?
Well, the truth is… optimism is in the DNA of the feminist movement. How could it not be? Ours is a movement fueled by the belief that things can and must change for the better. Feminist consciousness envisions a world that has never before existed, a world of equality and freedom where no-one lives under the shadow of sexism, misogyny, racism, homophobia, transphobia, ableism, poverty, or any form of discrimination or oppression. By definition, to be a feminist is to carry an eternal flame of optimism. That is what motivates me, alongside the urgent need for change, not later but right now, as we begin to pick the pieces from COVID-19 and look to a recovery. 
By the end of this pandemic, our society will be facing unprecedented inequality and social division. We
can
and
must
change this. 
It's time for women to raise our voices, it's time for us to tell our stories, to speak up for ourselves and one another.
In order to vanquish inequality and keep the flame of the feminist fight for justice alive, we must now write the story we want those coming after us to read.
Because when women are the storytellers, the human story changes. And when women are the story-makers, human history changes.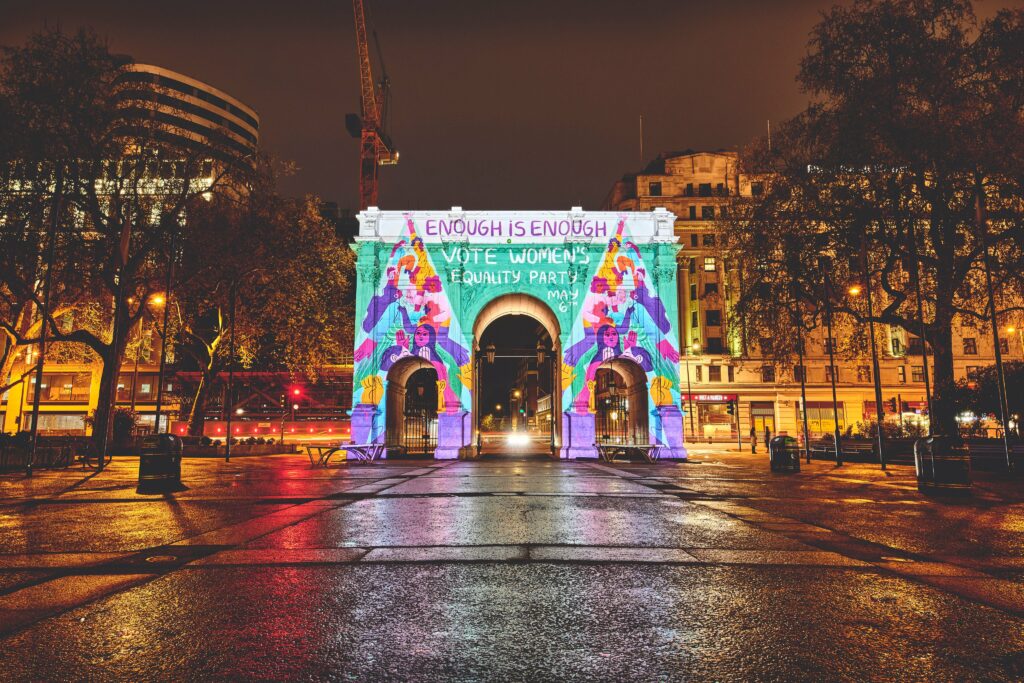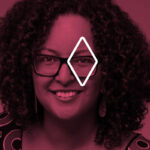 Mandu Reid is the Leader of the Women's Equality Party and the first person of colour to lead a UK political party. She currently is a candidate for London Mayor. You can follow Mandu on Twitter.
Mandu will be part of our Sheroes-Revoluciones 2.0 panel talk on May 12th: 'What is next for feminism? Looking forward.' More details here.