"To recognise myself as an afrodescendiente is revolutionary; if I say it in Spanish, or English, or Mekatelyu or Patois, it's revolutionary ."
Angeley Crawford
After a very successful Black Sheroes event in 2018, the Sheroes project comes back with a celebration of Afro-Latin Sheroes; an afternoon of collaborative art building, activities and talks to highlight the diversity and heritage of the African diaspora.
Black Sheroes Month is a collaborative project bringing together UK and international artists, organisations, charities and the general public. Through BSM, Lon-art aims to open a dialogue between art and the public, encouraging attendees to reflect upon black female role models, intersectionality, shared struggles and new ways in which Black Britain is being shaped and represented today bringing visibility to a community often overlooked.
Presented by the female led collective Lon-art in partnership with Rich Mix,
Black Sheroes – Highlighting Afro Latin Herstories
will take place on
Saturday, 12th October 2019
from 12 to 5pm
List of Recommended Reads by Afro-Latin Sheroes by Maria V Luna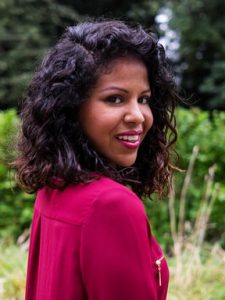 Maria V. Luna lives her bilingual life in London. She is an Associate Lecturer at Goldsmiths University, and an essayist writing about culture, intersectional feminism, and race.
Instagram @maria_v_luna
Úrsula by Maria Firmina dos Reis (October 11, 1825 – November 11, 1917)
Published in 1859 under her pen name Uma Maranhense. It is the first novel written by a black woman in Brasil. Maria Firmina do Reis gives voices to black Brasilians during slavery and introduces abolitionist novels to brasilian literature. As a black woman, her contribution was forgotten for many years, her work recently rescued and her novels reprinted; Ursula (1859), Gupeva (1861) and the poetic anthology Cantos by the sea (1871).
Daughters of the Stone by Dahlma Llanos-Figueroa, first published in 2009, it tells the stories of multiple generations of Afro-Puerto Rican women silenced by history. As a child, Dahlma was able to experience the rich tradition of storytelling from the women in her family in sharp contrast to her New Yorkian upbringing. A new Trade paperback edition of Daughters of the Stone was self published in February 2019.
Dahlma continues to inspire the next generation of writers in the US.


Follow her website https://www.dahlmallanosfigueroa.com/

and social media channels
https://www.instagram.com/dahlmallanosfigueroa/
https://twitter.com/writer1949
https://www.facebook.com/DaughtersoftheStone/
The Poet X (2018) by Elizabeth Acevedo, is a New York Times best seller, Carnegie Medal and winner of the 2018 National Book Award for Young People's Literature. Written entirely in verse, Poet X tells the story of Xiomara, a Dominican girl in Harlem using her writing to understand the world around her. Elizabeth is the youngest child and only daughter to Dominican immigrants. Elizabeth started writing at age 8 and has gone to become a celebrated poet and author.
To know more of her amazing work you can visit her page http://www.acevedowrites.com/books

or follow her on
https://twitter.com/AcevedoWrites
https://www.instagram.com/AcevedoWrites/
https://www.facebook.com/AcevedoWrites
Watch Acevedo's delivery of poem 'Afro-Latina' here.
Other books by Afro-latin Sheroes check out…
Edwidge Danticat, Breath, Eyes, Memory (1994)
Ivelisse Rodriguez, Love War Stories (2018)
Veronica Chamber, Mama's Girl (1997)
Marta Moreno Vega, Women Warriors of the Afro-Latina Diaspora (2012)
Miriam Jimenez Roman, The Afro Latin@ Reader(2009)
Our partners and supporters:

For any inquiries please email